At Nature Backs, we embrace values like compassion, love, and empathy. To see yourself in everyone, to experience the oneness with all, and to live a life that honors the beauty around us.
We know that giving back to our local and global communities, outdoor spaces we cherish, and the people who support us is important. It's something we hold dear in our hearts and continue to take steps every day to make giving back part of our ethos. We're excited to work and learn more about ways we're able to bring positive change into the world.
FLIP-TRIP GIVE-BACK PROGRAM
We love inspiring all of you to get outside and experience the beauty that is. Our Flip-Trip Give-Back Program supports various land conservation and preservation programs and other nonprofits that protect land and create experiences for us to enjoy in a sustainable way. Each Flip-Trip wristband is paired with a nonprofit organization that works in that specific location. Head over to our Flip-Trips page to find out which nonprofits are being supported.
LOCAL NONPROFITS AND ORGANIZATIONS
We support these local organizations in our community in Northwest Arkansas. Each organization has a mission and vision that aligns with our belief to live with compassion and give back to others. Take a look at them and join us in our support for their awesome work:

Canopy NWA creates a community in Northwest Arkansas that welcomes refugees from around the world and provides support and care to help them thrive in the United States. They provide resettlement assistance, employment, integration, and community support in Northwest Arkansas. We are inspired by their love and compassion towards all.

The NWA Land Trust conserves and protects the precious green spaces in Northwest Arkansas. As this entire area continues to grow, the Land Trust purchases land and dedicates it to conservation, preservation, and restoration rather than having it developed. We appreciate their work to keep more natural spaces wild and beautiful.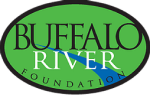 THE BUFFALO RIVER FOUNDATION
The BRF conserves the natural, recreational, scenic, historical, and productive values of the Buffalo National River, a river very dear to our hearts in Arkansas. We are so grateful for the BRF's work to protect this land from being developed and degraded. It is a beautiful space that we love to enjoy together.

The Peace at Home Family Shelter provides shelter, services, and support to women, men, and children who are experiencing domestic violence in Northwest Arkansas. We are truly grateful for the love and safety they extend to those moving away from a harmful situation.

Through art and love, the Mighty By Design Kids Programs brings marginalized youth together for community paint nights and art events. They create a space for kids to meet friends, be themselves, and grow together. The Mighty By Design Kids program is a truly wonderful experience that brings confidence, self love, and joy for everyone involved. We're honored to work with them and join in the beauty of their mission. We send all the love and happiness to their leader, role model, and passionate human, LaKisha Bradley.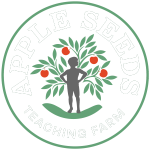 APPLE SEEDS TEACHING FARM
Apples Seeds grows and produces a variety of food on their farm to fight food insecurity for children in the NWA area. Their program "Farm Lab" invites kids to their farm to teach them about fresh produce and gardening. The kids harvest, cook, and eat food from the farm all while learning about the importance of food production and sustainability. We recognize the importance of providing access to healthy, homegrown food and are grateful for Apple Seeds' bringing good food and food education to our community.

The Ozark Society fights to conserve land and educate people in the Ozark Mountain region about preservation and environmental values. They actively organize trail reconstruction, clean ups, and group hikes. We are grateful for what they do to keep our trails beautiful and safe to explore.

Food Bank NWA provides healthy food to those experiencing food insecurity in our community. The Food Bank creates strong relationships with businesses, nonprofit organizations, and others in the community who share a passion for providing meals to all. We are grateful to be part of this vision to live in a community with easy access to healthy food.

THE NATURE CONSERVANCY OF ARKANSAS
The Nature Conservancy in Arkansas works with private landowners, businesses, public agencies and other organizations to conserve and restore the lands and waters of the Natural State for people to enjoy. They provide volunteer opportunities to help clean up and restore areas as well as offer activities to engage youth in outdoor activities.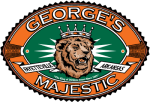 GEORGE'S MAJESTIC LOUNGE EMPLOYEE FUND
George's Majestic Lounge is a staple venue in our community here in Fayetteville. Primarily a music venue, they hold concerts, stand up comedy, and events that bring all the vibes. During the Covid Pandemic last year, their industry was deeply affected. We're truly blessed to have community businesses like George's.
GLOBAL NONPROFITS AND ORGANIZATIONS
We also support organizations in our global community who help people experiencing extreme poverty and empower youth to thrive. We're beyond grateful to support these wonderful organizations and are inspired by their love and work everyday.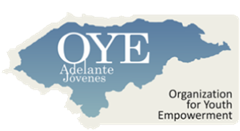 ORGANIZATION FOR YOUTH EMPOWERMENT
OYE is an organization based in Honduras that empowers and supports marginalized youth. OYE gives scholarships, supplies, and mentorship opportunities to children trying to pursue more education. Many kids in Honduras are unable to continue school past 9th Grade due to financial reasons, so they enter into the workforce at a young age.

This is a beautiful organization that provides hope and healing for youth in Guatemala. Children live and learn in a space that is full of loving kindness to help them thrive. We learned about this organization from one of our dearest employees whose own light shines the brightest when serving others. We are grateful for his daily inspiration to bring more goodness and happiness into the world and are so thankful to support Casa Bernabé in his honor.